Search engine optimization (SEO) is constantly changing and incorporating newer, better, and more robust algorithms to make the search experience convenient and easy for the users. But these changes have further increased the competition between web pages and made reaching the top ranking more difficult. It would be best if you worked pretty hard to improve the ranking of a website and organically increase its traffic.
SEO is all about techniques used to top the search engine algorithms and appear as the top link in a search result. Choosing the right keywords, wen design, content relevance, site linking, etc., are some techniques to increase organic traffic and improve the ranking of a website.
If you are a website owner or a business or service owner with a website, you would want to appear on the first page of the search results, but that cannot always be the case unless you are maintaining your ranking by following the WordPress SEO checklist. The goal of a website is to be visible to as many people as possible and then convert them into customers. You just need to do the right SEO and rank higher for increased organic traffic.
Is your website lacking traffic, or has it fallen down the long list of relevant websites? Don't worry; you are at the right place to learn some fantastic tips to improve ranking and increase organic traffic, which can convert traffic into sales. Here are some great tips to follow:
WordPress SEO Checklist – 20 Tips For Beginners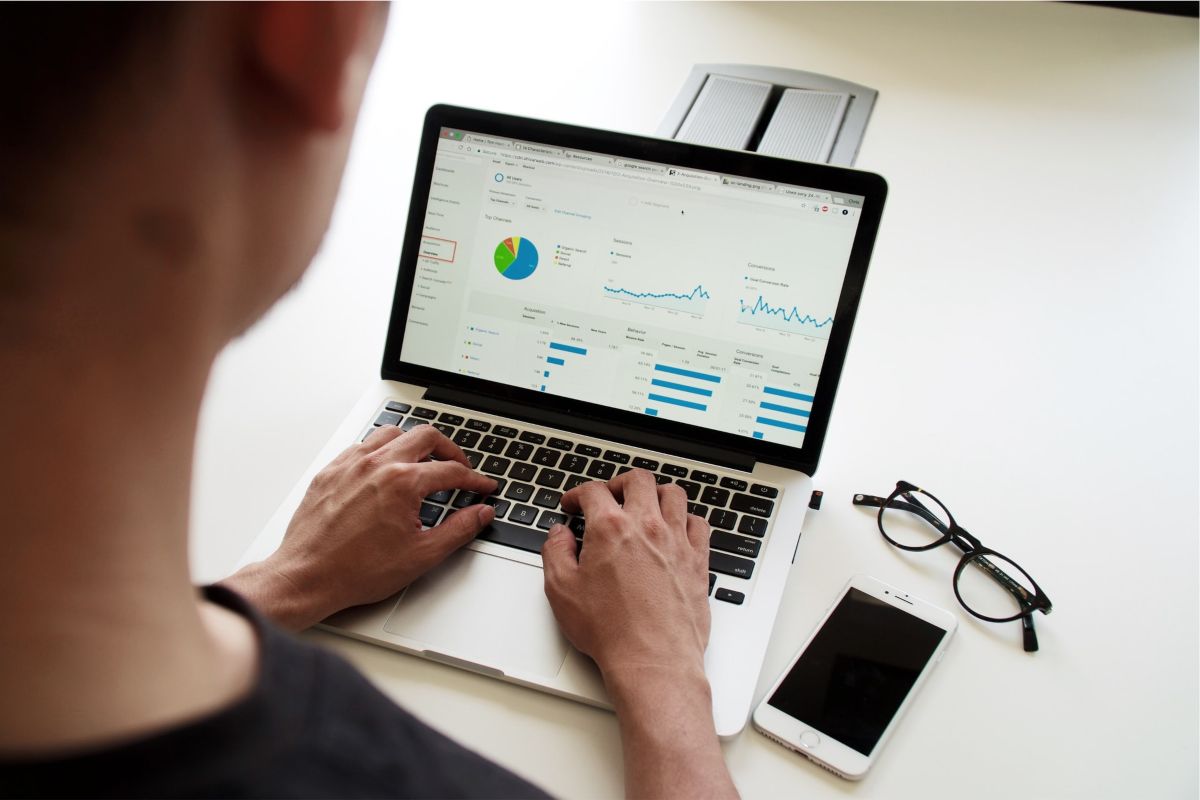 1# Understand SEO and its techniques
Without grasping the concept of SEO and how it works, one cannot design his website accordingly. The first thing to improve ranking is understanding how SEO works and its requirements. Not all the rules need to be followed but make sure that majority are being obliged to increase in ranking.
2# Expect realistic results
You cannot expect to hit the top of the list overnight. Results take time, and getting long-lasting results should be the goal instead of quick fixes, which will last only for some time. Keep in mind that there is no guarantee or fixed results to following SEO rules. Be realistic in expecting results and gradual but steady growth in organic traffic.
3# Avoid slowing your website
Remove anything from the webpage that slows down your website, speed matters a lot when it comes to ranking. The WordPress SEO checklist also suggests that the webpage should not have any content that slows down the website.
4# Avoid overdevelopment
Do not go for artificial-looking web pages; try to keep as natural and authentic as possible. Instead of stuffing in keywords and links without relevant content, try to use an appropriate density of keywords to avoid the Google penalty.
5# Know the keywords to use
Do your research before writing an article or designing a website to know the keywords necessary to rank your website up.
6# Opt for the best hosting provider
Your website's hosting provider should be a reliable one that ensures security, uptime, and efficient speed. Please do not go for cheap options to save money as they may not be efficient. If you are all looking for better performance, do not compromise on choosing the hosting provider.
7# Use HTTPS to create your website
Google is the most preferred search engine, and Google considers HTTPS as the best option, so make sure you do what google likes to improve ranking on google and other search engines.
8# Conduct regular website audits
Assessing the website is vital to understand its flaws, positive points, and the level of improvement needed. SEO website audits must be carried out regularly to gauge your website and work on it accordingly.
9# Interactive and user-friendly interface
the first impression is last; most of you might have heard of it. This implies to the website and your business; the first impression or face of your business is the website. So make sure that the interface is pleasant, attractive, and easy to navigate through.
10# Linking to other websites
Links to other websites may seem wrong as you might think that people will move away from your page. But, in fact, linking other websites is a great way to improve ranking and make the page more informative and reliable.
11# Design your content for the reader
Website owners sometimes distract from the actual goal of creating a website and just focus on following the SEO strategies and techniques to increase ranking. This will do more damage than good. Create your website keeping in mind your readers and then plan it accordingly to incorporate SEO techniques around it.
12# Go for simple URLs
Choosing the URL strategically is essential. Include your keyword in it but keep it short and easy to understand.
13# An attractive and catchy Meta description
A meta description is an outline of your work and should be concise and precise with keywords strategically used to improve ranking.
14# Emphasize through catchy titles
Titles are the first thing a reader will look at. The title also plays a significant role in SEO algorithm ranking. Make sure to use keywords and unique phrases to rank higher.
15# Using SEO Tools
SEO is no game, and you cannot rank higher without following SEO. To ease your work, use effective SEO tools that will help optimize the website you are working on.
16# Create optimized and related content
One cannot emphasize enough on the importance of the right content. This should be the priority while designing your webpage; the suitable titles, headings, CTA, content plays a game-changing role in the SEO world.
17# Targeting local clients
The most benefit you will be getting is from the local clients and customers. So make sure that you optimize your webpage to increase local organic traffic.
18# Avoid black hat SEO
Staying honest and working through the right way should always be the priority. Black hat SEO can show immediate results but are not long-lasting.
19# Use the power of influencers
Influencers are very effective in promoting your website and improving your ranking.
10# Use the right images
Images have a significant impact and provide great visuals for your website, make sure to use them strategically with placing the right keywords on your images.
Conclusion
SEO can be tricky and requires some serious effort. But if done in the right way and with a little bit of practice, SEO can help you optimize your website and improve ranking significantly. It will increase organic traffic to your web page and increase the conversion rate.
Read Also: