WooCommerce is a powerful plugin with many features that can turn your WordPress site into a complete eCommerce solution. But more is needed to set up your store for success and increase sales.
There are many other WooCommerce plugins out there that you need to improve the performance of your online store, convert more visitors to customers, earn more profit, and more.
How WooCommerce Plugins Can Increase Your Profit?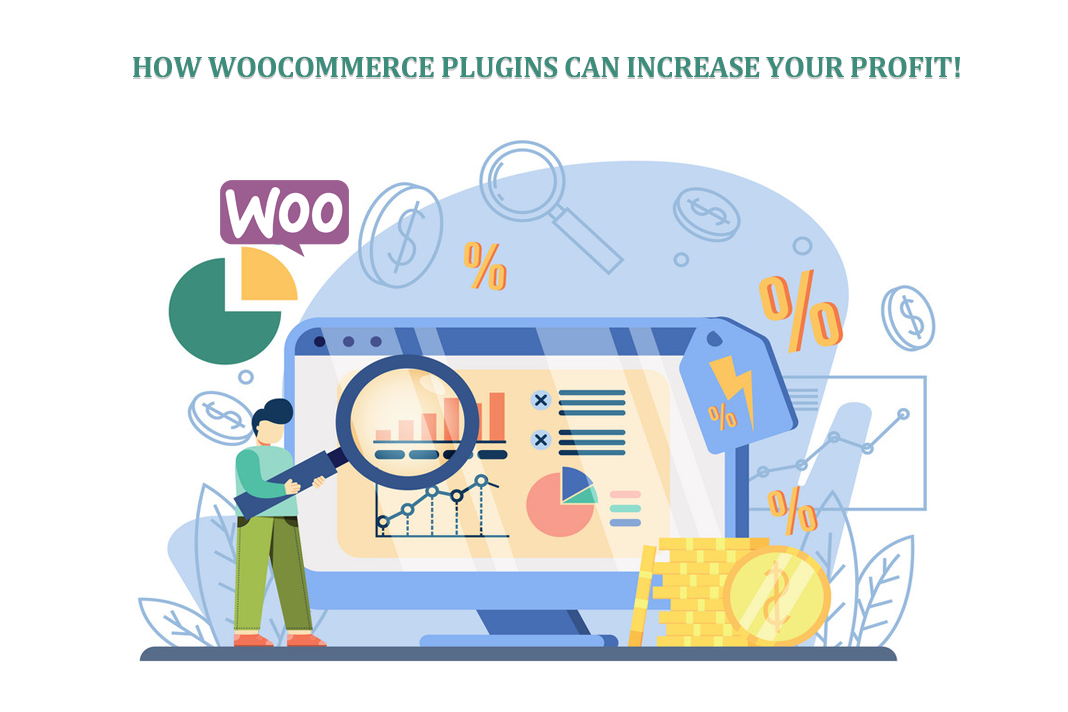 Building an e-commerce store can be fun if you know what you're doing. From launching an eCommerce store to making your first purchase and beyond, it can be a roller coaster for you. And best of all, the WooCommerce plugin can be the best tool to turn your website into a paradise.
One of the critical advantages of WooCommerce is its extensive library of plugins that can help you enhance the functionality of your online shopping store and increase your profits. Here are some ways WooCommerce plugins can help you improve your profits:
1. Upsell and cross-sell products
Upselling and cross-selling are effective ways to increase your profits. WooCommerce plugins such as YITH WooCommerce Product Add-Ons, WooCommerce Product Bundles, and WooCommerce Product Add-ons allow you to offer related products or complementary products to customers who are already interested in a particular item.
2. Offer discounts and coupons
Offering discounts and coupons are a great way to attract new customers and retain existing ones. WooCommerce plugins such as Dynamic Pricing and Discounts, WooCommerce Smart Coupons, and WooCommerce Coupon Campaigns allow you to create and manage discounts and coupons for your products.
3. Improve your store's search functionality
Customers who can easily find what they're looking for are more likely to purchase. WooCommerce plugins such as WooCommerce Product Search and SearchWP allow you to improve your store's search functionality, making it easier for customers to find products they're interested in.
4. Simplify the checkout process
A simple checkout process can prevent customers from abandoning their carts. WooCommerce plugins such as WooCommerce Checkout Manager and WooCommerce One Page Checkout simplify the checkout process, reducing the likelihood of abandoned carts.
5. Offer product reviews
Product reviews are a powerful marketing tool that can help you increase your sales. WooCommerce plugins such as YITH WooCommerce Advanced Reviews and WooCommerce Product Reviews Pro allow you to add product reviews to your online store, allowing customers to share their experiences with your products.
6. Improve your store's performance
A slow-loading page or website can be a significant turnoff for customers. WooCommerce plugins such as WP Optimize and WP Rocket can help improve your website's performance, reducing load times and increasing conversions.
What to consider while choosing the suitable WooCommerce Plugins?
When selecting the right WooCommerce plugins, there are several factors to consider, including:
1. Compatibility
It is essential to ensure that the plugin you choose is compatible with the latest version of WooCommerce and other plugins you're using. Incompatibility can lead to functionality issues, errors, and even site crashes.
2. Reviews and ratings
Checking the reviews and ratings of the plugin on the WooCommerce marketplace and other third-party review sites will give you an idea of how well it performs, its strengths and weaknesses, and any issues users have experienced.
3. Functionality
Determining whether the plugin provides the features you need to enhance your online store is crucial. For example, you may need a plugin that helps you manage inventory, process payments, or offer discounts.
4. Support
Check if the plugin provider offers support to help you with any issues or questions. Support can come in documentation, a knowledge base, or direct support from the plugin provider.
5. Security
Verify if the plugin provider has taken measures to ensure the plugin is secure and won't expose your store to any vulnerabilities. Security is essential to protect your online store from hackers, malware, and other threats.
6. Be Value for Money
Compare different plugins' prices and ensure you get the best value for money. Some plugins may have a one-time fee, while others may have an ongoing subscription.
Whether individual packages offer good value depends on what you are looking for. While some here may seem pricey, the features and benefits they bring justify the investment.
7. Updates
Ensure that the plugin is regularly updated to maintain compatibility with new versions of WooCommerce and to fix any bugs or security issues. Regular updates also ensure that the plugin remains reliable and functional over time.
Top 7 WooCommerce Plugins that Can Increase Your Profit
WooCommerce is one of the most popular and widely used e-commerce platforms. It is a plugin for WordPress that enables users to create and manage their online stores. Many plugins available for WooCommerce can enhance your online store's functionality and increase your profits. Here are the top seven WooCommerce plugins that can help you achieve this:
1. WooCommerce Product Add-Ons
This plugin allows you to offer personalized options to your customers while purchasing products. You can add fields for custom text, checkboxes, radio buttons, and more, allowing your customers to choose the specific product they want. This can increase sales by making your products more appealing to a broader range of customers.
2. WooCommerce Memberships
This plugin allows you to offer your members exclusive content, products, and discounts. You can create various membership levels with different prices and benefits, such as early access to new products, exclusive deals, and more. This can help you create a loyal customer base and increase your profits in the long run.
3. WooCommerce Dynamic Pricing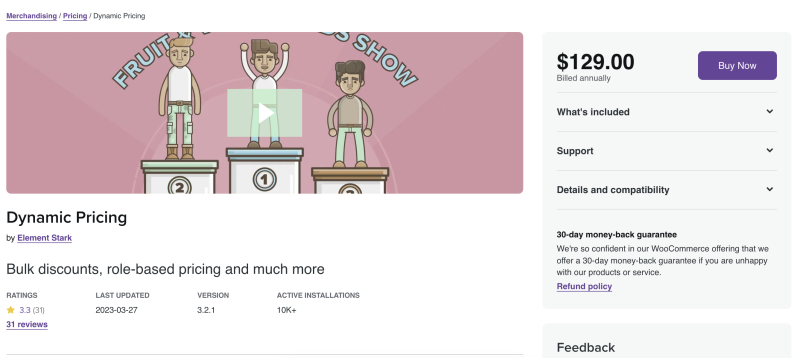 This plugin allows you to offer discounts based on different criteria, such as quantity, user role, and product categories. You can set up discounts for bulk purchases, repeat customers, and more. This can help you increase sales and encourage repeat purchases, as customers will be more likely to buy from you if they know they can get a discount.
You can use the pre-order plugin for different marketing strategies. For new items in great demand or things that are only sometimes in stock. This plugin will also help you collect premiums for previous orders. It also allows you to display pre-ordered products' availability dates and status.
Customers can pay the whole amount or part of the goods purchased first according to their needs. You can also set a specific amount the customer must pay after completing the order. And the installation ensures that the customer receives information via email when placing an order and upon receipt of the product.
5. WooCommerce Social Login
This plugin allows customers to log in to your store using their social media accounts, such as Facebook, Twitter, and Google+. This can reduce the friction of the checkout process and make it easier for customers to complete their purchases. This can increase your sales by making it easier for customers to buy from you.
6. WooCommerce Abandoned Cart Recovery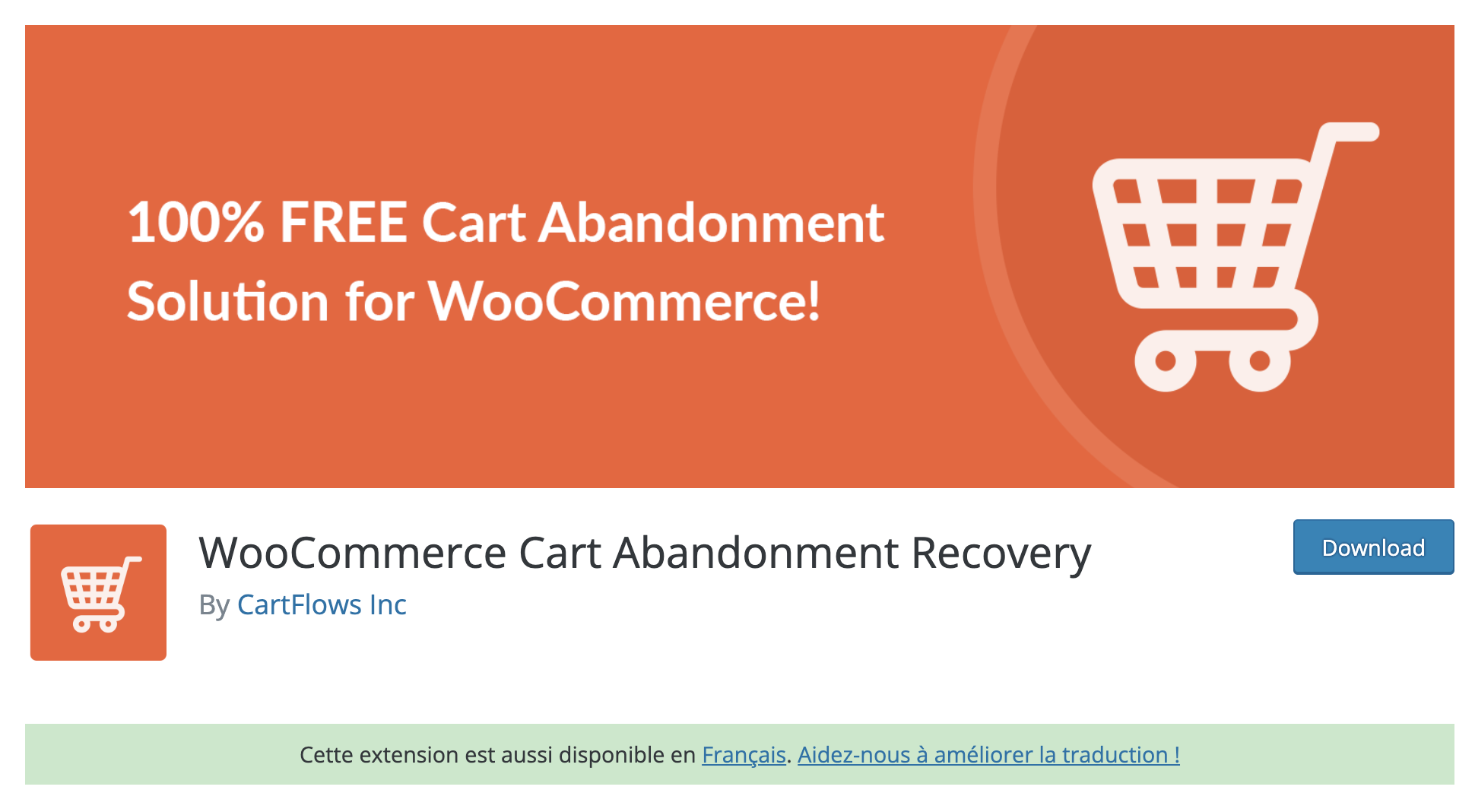 This plugin allows you to recover lost sales by sending automated emails to customers who have abandoned their carts. You can send personalized emails with discounts or reminders to complete your purchase. This can help you recover lost sales and increase your profits.
Overall, these plugins can help you improve the functionality of your online store and increase your profits. However, choosing the right plugins is essential based on your specific needs and goals.
7. AffiliateWP
An affiliate program helps you grow by offering affiliates a small percentage or special fee to increase sales on your website. There is a reason that most eCommerce stores have an affiliate program – it creates an army of people who will create content to promote your store.
The AffiliateWP plugin allows you to create your affiliate program without paying an affiliate commission. What's more, AffiliateWP has built-in support for WooCommerce, so you don't need to hire a developer to do the necessary testing.
Takeaway
Your work does not end when you promote your WooCommerce store with these special plugins. Optimizing your eCommerce website is an ongoing process that requires you to constantly monitor performance, address any issues, and improve your user experience.
Read Also:
Author: Motif Creatives